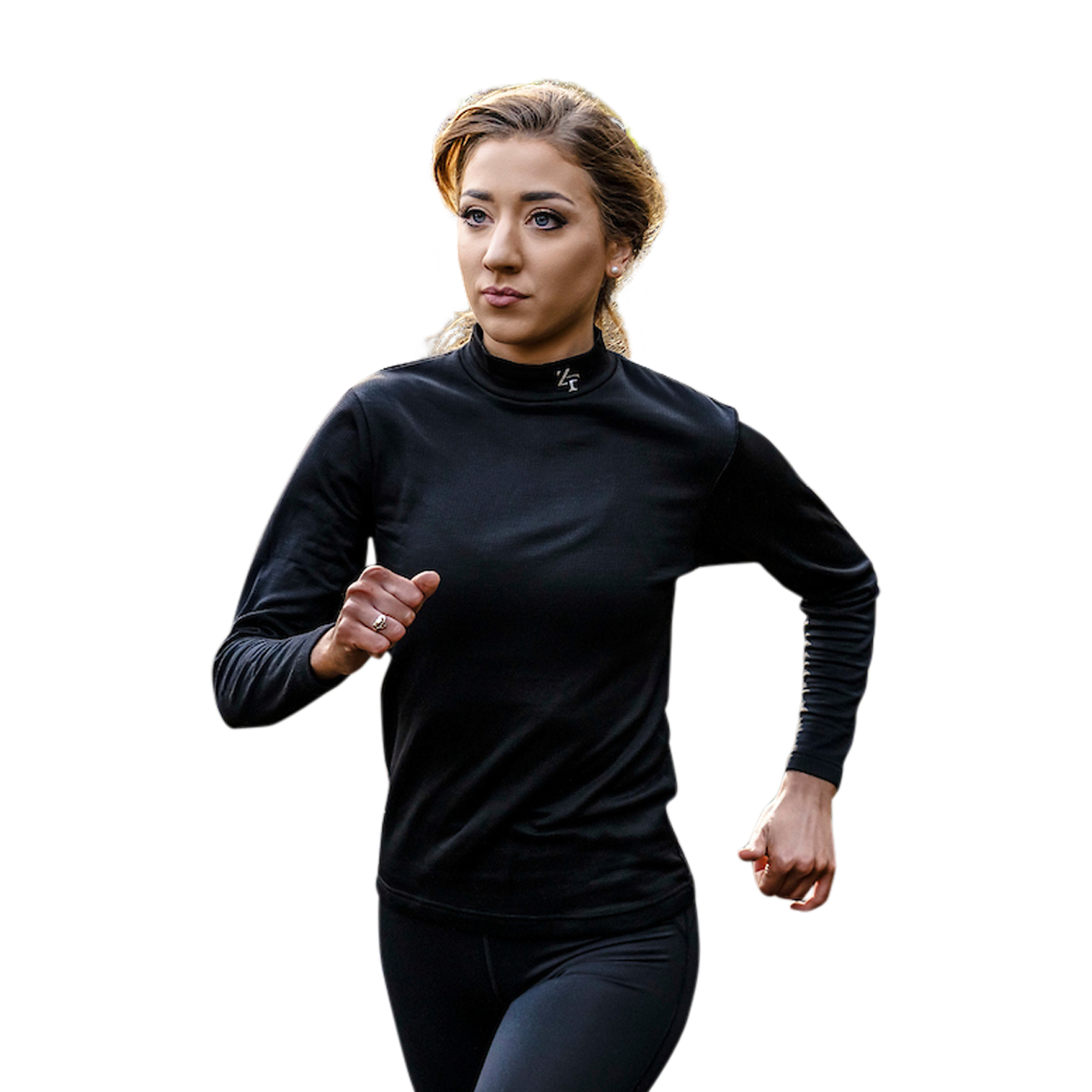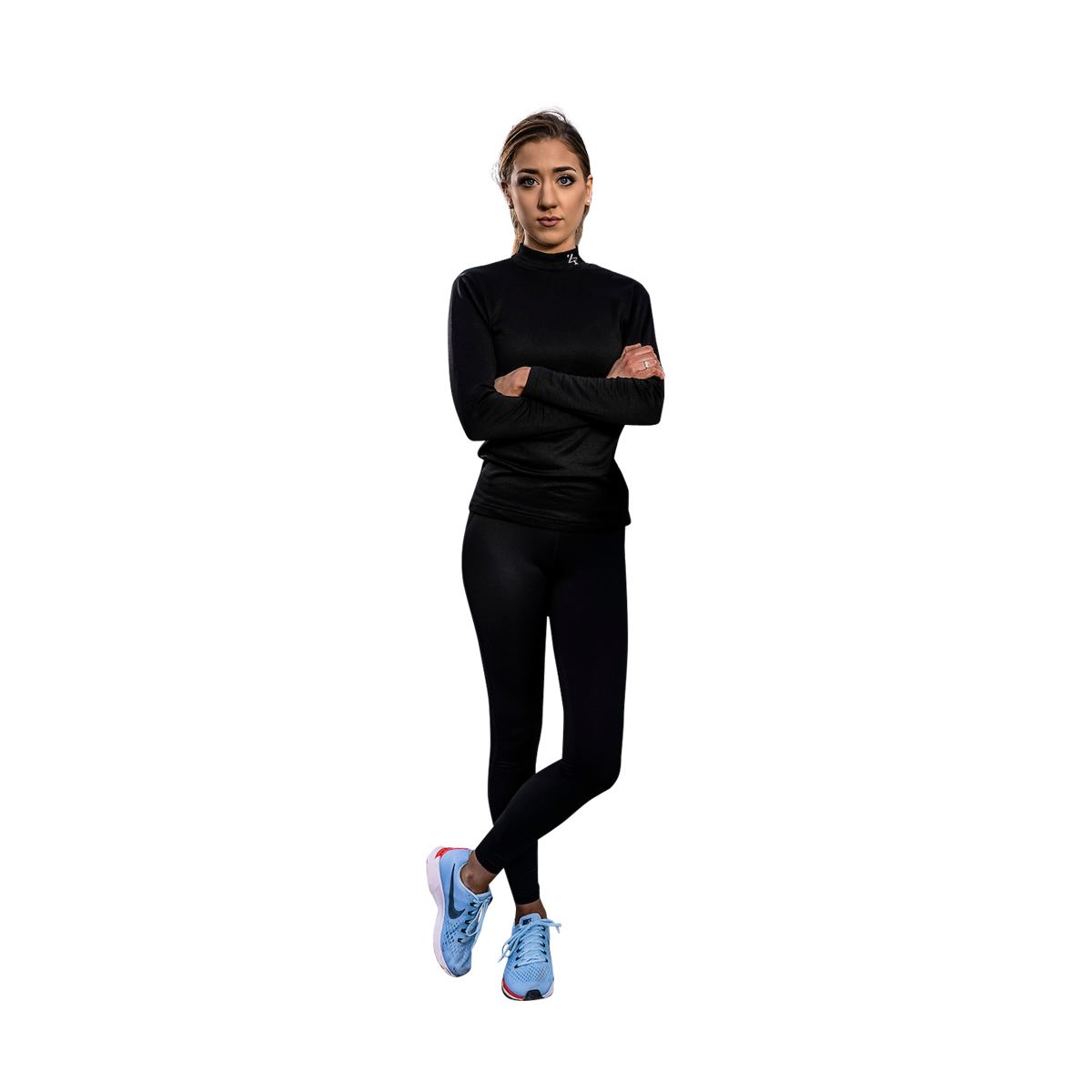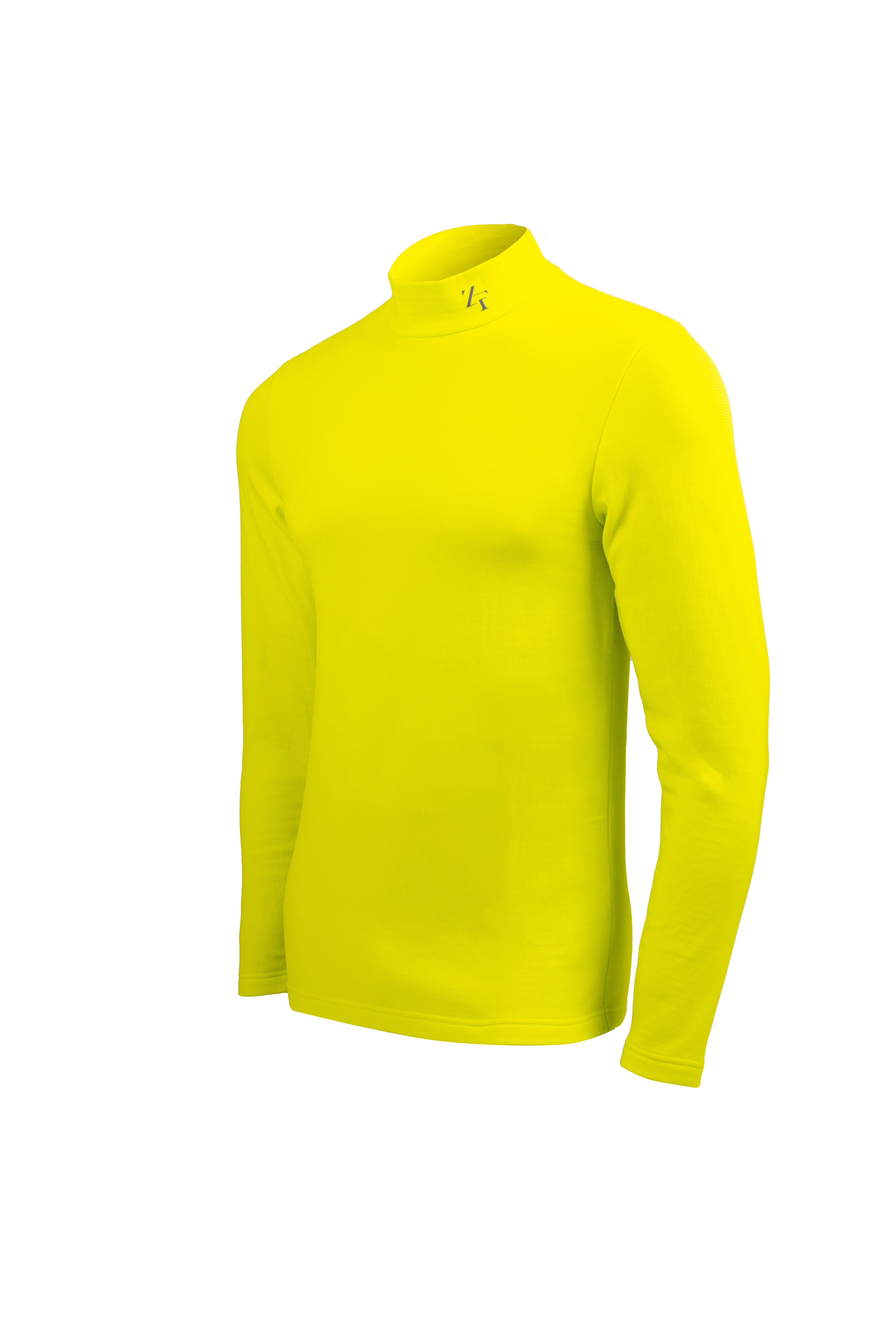 Heatrub Move Baselayer
The award-winning Heatrub Move is the most versatile baselayer in the entire Zerofit collection, offering the winning combination of adaptable warmth and optimal moisture-wicking properties making it an essential piece of clothing for runners, rugby players, hikers, cyclists, footballers, golfers, motorcyclists and many other outdoor enthusiasts.
Independently tested and proven to be twice as warm as its closest competitor, the Move features a 45% polypropylene construction on the inside of the baselayer as well as a hollow polyester shell that work in tandem to regulate body temperature, so as users work harder for longer, they don't overheat in the conditions. 
What makes it so appealing is that the Japanese technology within the baselayer means that it keeps you warm while you're at a standstill or doing minimal activity, but then when you start to build up a sweat doing your chosen outdoor pursuit, separate innovations help to keep your body temperature regulated. 
This innovative design of the Move also rids sweat from the skin and the hollow polyester design combined with the 'LABO' fabric ensures it evaporates off the surface of the garment quickly, so the unpleasant experience of cold sweat on the body never materialises.
It has been engineered to perform in a temperature range of -5° Celsius thru 12° Celsius. And new for 2023, it is available in two junior sizes so budding athletes from age six and up can compete in comfort this winter.
Zerofit investor Brian O'Driscoll, the former Leinster, Ireland and British & Irish Lions rugby captain, is seen training on the beach at Portmarnock wearing his Move baselayer.
PRODUCT BENEFITS
– The two-layer construction efficiently and quickly removes sweat from the skin.
– The hollow polyester design and 'LABO' fabric ensures it evaporates off the surface of the garment quickly.
– Athletes will never experience the unpleasant feeling of cold sweat on the body lingering after exercise has ended.
– Incredible freedom of movement due to the stretchable nature of the fabric.
The Heatrub Move Baselayer
Sizing Guide
| To fit Chest | Inches | Dress Size* |
| --- | --- | --- |
| XS | 31-35 | 8-10 |
| Small | 35-39 | 10-12 |
| Medium | 39-43 | 12-14 |
| Large | 43-47 | 14-16 |
| XL | 47-51 | 16-18 |
| XXL | 51-55 | 18-20 |
THIS PRODUCT IS UNISEX
Sizing Note
The Heatrub Move baselayer has been engineered to stretch to the demands of many outdoor sports and activities, and although the size chart shows optimum chest sizes, the flex of the fabric and the construction process allows the user to fit into a higher selection of sizes with comfort.
We suggest matching your baselayer size to a t-shirt or polo shirt as a good guide if you're unsure as to what size you will require.
*Please note this assumes standard bust and abdomen size
Read more about baselayer sizings here
Garment Construction
Polyester 50%, Polypropylene 45%, Polyurethane 5%
Optimal Temperature Range
-5° Celsius thru 12° Celsius
Sports and Activities 
Golf, equine sports, sailing, fishing skiing, motorcycling, hiking, running, football and rugby.